Cutify Me for iPhone: Chibi Me Dress-Up Stickers Meet Your Photos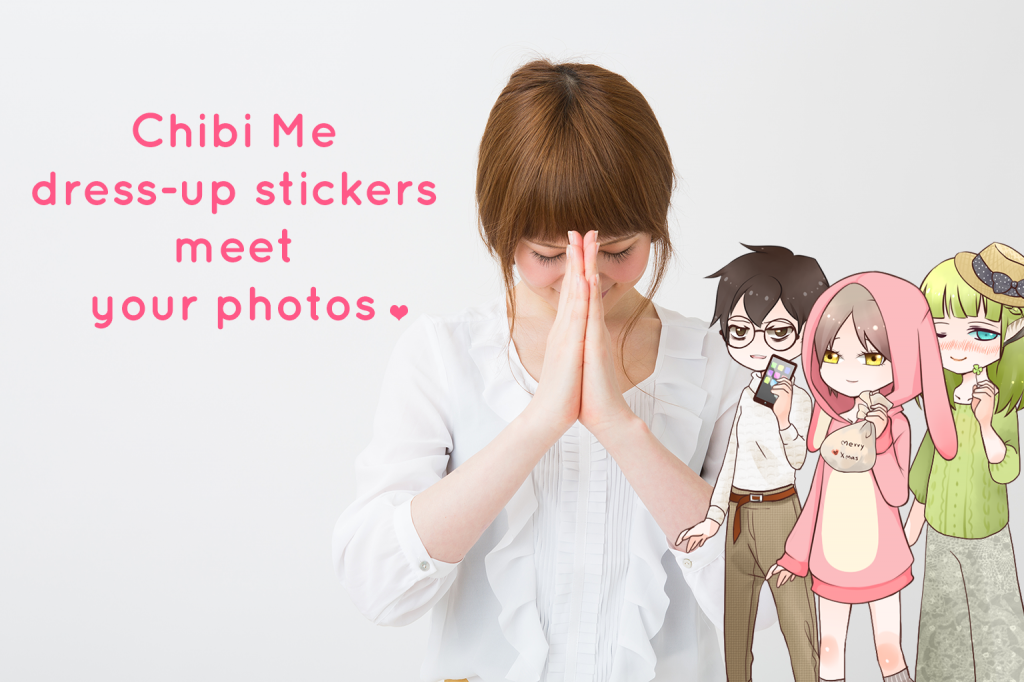 We have been working on an awesome photo decoration app which will give you the possibility to bring your chibi's into your real life photos: Cutify Me.
Cutify Me is an iPhone app for photo decoration and scrapbooking.
Many of Chibi Me and Paris Chic dress-up games users have been asking how they can import their chibis to their photos.
Go ahead and download Cutify Me photo app.
You can take any number of photos with Cutify Me to make complex photo collages.
Add cool effects. And import unlimited number of photos or chibi stickers to your project.
In Cutify Me app there are also more than 1000 super kawaii stickers available where you can decorate your chibi's and you can give a name to your chibi using the text editor.
Just use your imagination! Possobilities are endless.